Update
Es ist jetzt schon der 21. Juli und somit ist die Hälfte des Monats rum. Das bedeutet auch, dass ich nicht mehr viel Zeit habe.
Hier also, was die letzten 21 Tage passiert ist:
- Meine Korrektoren waren in der Lage meine Arbeit fix zu bearbeiten
- Ich konnte meine Magisterarbeit am 12.07.2010 abgeben, in dreifacher Ausführung wie gewünscht wurde
- Ich habe meinen Pass mit Visum und Einreiseunterlagen von der Kanadischen Botschaft bekommen
- Ich habe einen Container gebucht für den 05.08.2010
- Ich habe einen Flug nach Saskatoon gebucht, der mich am 06.08.2010 um 8.25 dorthin bringen wird
Was folgt jetzt noch? Ich muß mich exmatrikulieren und die Unterlagen sind auch schon am Start. Dürfte hoffentlich kein Problem sein, werde ich dann morgen erfahren. Außerdem muß ich natürlich noch packen, was heute teilweise erledigt wurde. Dann noch in Chemnitz packen und Abschiedsfeier, zwischendrin noch der 50. Geburtstag meiner Mutti feiern und in Leipzig die Leute noch verabschieden. Und dann kann es auch schon los gehen. *fertig*
~~~~~~~~~~~~~~~~~~~~~~~~~~~~~~~~~~~~~~~~~~~~~~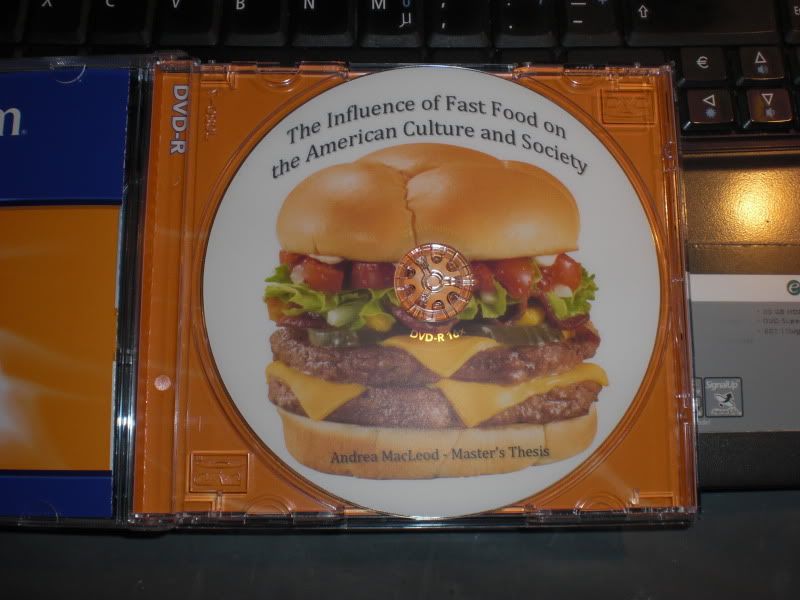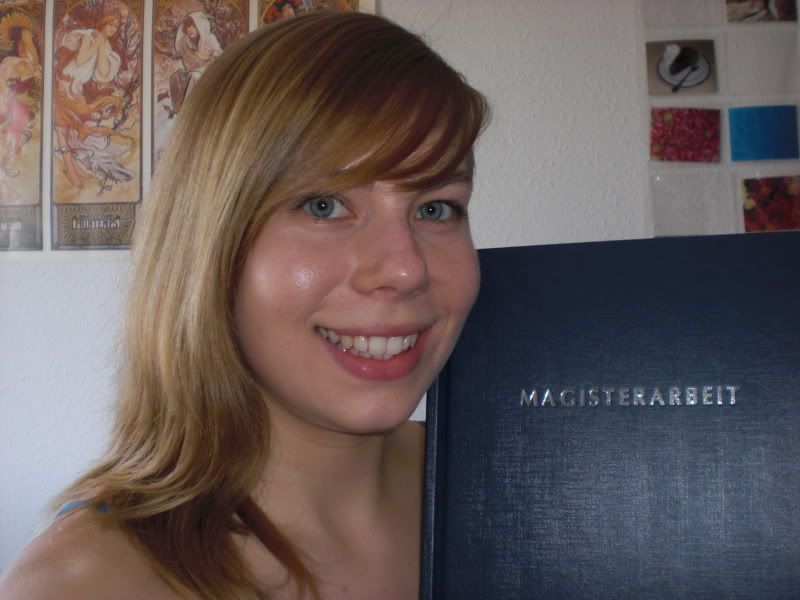 Today is already the 21st of July, thus half the month is already over. This also means I do not have too much time left.
Here the list of those things that happened the past 21 days:
- My editors were able to get my thesis done pretty quick
- As a result I was able to hand in my Master thesis on the 12th of July 2010, 3 copies as they asked me to
- I got my passport and immigration papers from the Canadian Embassy Berlin
- I booked a container for the 5th of August 2010
- I booked a flight to Saskatoon for the 6th of August, which will leave about 8.25am
What else is there to do? I need to "sign out" of university. Unlike North America, we need to hand in some papers and give a signiture so that we are signed out. The name for that is "exmatriculate", but Andrew didn't know that word. Anyway, the point is, I need to do that and then I'm good to go. Of course I also need to pack, here in Leipzig and in Chemnitz. More boxes were packed today but there is still loads to go. Additionally, my mother's 50th birthday was this week and we will celebrate the next weekend. There is also a going away party in Chemnitz and in Leipzig. After all this, and packing the container, I'm good to go. *done*
Letzte Einträge: AntwortAnswer, November, Wird mal wieder ZeitIt's time again, Juni, endlich June, finially, Fast ist es JuliIt's almost July, Update
bisher 2 Kommentar(e)     TrackBack-URL


Ian (28.7.10 14:31)
I am so glad that things are working out and that you will soon be here, and I am looking forward to seeing you.